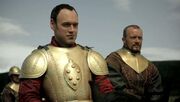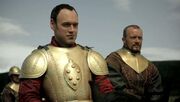 Ross O'Hennessy / Ross O'Hennessey are alternative spellings.
Ross was born in the small Welsh town of Pontllanfraith in 1974. Growing up in the spectacular landscape of the Welsh Industrial mountains, Ross knew at an early age that his future lay in the theatre. As a boy, he dreamt of one day treading the boards in the footsteps of the luminary actors that had inspired him at such a young age. After leaving school, he followed his dream and left his home in the industrial heart of Wales for the bright lights of London and the West End - a career in acting beckoned...
Ad blocker interference detected!
Wikia is a free-to-use site that makes money from advertising. We have a modified experience for viewers using ad blockers

Wikia is not accessible if you've made further modifications. Remove the custom ad blocker rule(s) and the page will load as expected.