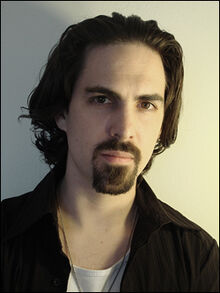 Bear McCreary is an American composer, musician and conductor. He is the musical composer behind Da Vinci's Demons and won an 2013 Emmy for the main title.
He is also known for his composition work with Battlestar Galactica, Outlander, Black Sails, Agents of S.H.I.E.L.D., Walking Dead and more.
External Links
Edit
Ad blocker interference detected!
Wikia is a free-to-use site that makes money from advertising. We have a modified experience for viewers using ad blockers

Wikia is not accessible if you've made further modifications. Remove the custom ad blocker rule(s) and the page will load as expected.